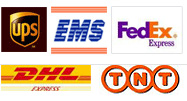 << Home << Melissa Leaf Essential Oil
Melissa Leaf Essential Oil
Melissa Leaf Essential Oil
Melissa essential oil is extracted from steam distillation method from leaves of Melissa tree. Melissa is a bushy herb with sweet aroma that can grow up to three feet in height. It has serrated leaves and flowers are white or pink in color. The flowers of this tree are very attractive for bees and hence it is given the name "Melissa" meaning "honey bee."
General Name:
Melissa Leaf Essential Oil
Botanical Name:
Melissa officinalis
Method of Extraction:
Steam Distilled
Part of Plant Used:
Leaves
Origin:
Slovenia
Application:
Melissa essential oil is widely used as an antispasmodic, bactericidal and carminative.
• It has uplifting properties and can be used as an anti-depressant.
• Melissa oil is also used as carminative, cordial, diaphoretic, nervine, and tonic.
• It is
Strength of Aroma:
Medium
Color:
Clear colorless to yellow liquid
Blends Well With:
Bergamot, Cedarwood, Jasmine, Lavender, Geranium, Lemon, Sweet Marjoram, Rose, and Ylang-ylang.
Aromatic Scent:
warm and radiant scent reminiscent of lemons.
History:
Melissa comes from the Greek for 'Honey Bee' since flowers from this tree are very attractive for bees. In the 14th century French Carmelite nuns and Paracelsus included it in tonic water and called this herb as 'The Elixir of life'.
Precautions:
Melissa leaf essential oil is generally non-toxic but sometimes can have sensitizing and dermal irritating characteristics. Therefore, it should be used with care.